Ever since I learned the term from Bill Nye the Science Guy, I have loved the concept of inertia as stated in Newton's First Law:
An object at rest stays at rest and an object in motion stays in motion with the same speed and in the same direction unless acted upon by an unbalanced force

(Source: Physics Classroom)
I've loved it because it is so true in life–not just in terms of physics, but in terms of motivation, goal-setting, and goal-getting.
It's hard to get started. So that's why, when you start, the goal is to just start. Because starting from a state of rest and moving to a state of motion requires force.
And it's true the other way around, too.
You see, two weeks ago, I was hurtling forward with epic speeds. I had picked up my pace as a creator to a point where, in addition to creating practicing my art and creating custom pieces, I could comfortably add on blogging regularly, creating a challenge, expanding to Facebook, and even trying NaNoWriMo. I couldn't be stopped.
Until my kid got a cold.
And then I got it, too.
I pretty much turned into Chris Traeger with the flu.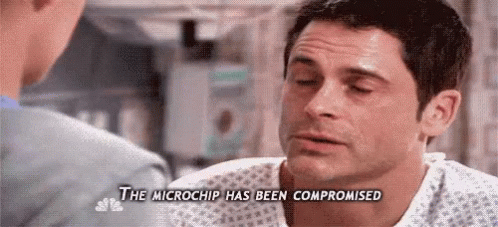 Except, I had a daycare cold. And I was dying
.OK, not dying, but losing sleep because I was coughing through the night. I slowed down in creativity and completely lost all my momentum.
About four days ago, I started feeling better. But I still couldn't make myself create.
It was inertia.
I was at rest. And now I have to slowly get myself back up.
I'm going to give myself a bit of my own advice by forgiving myself for all my missed days of creating and building up this little side gig known as The Nerd Lady. And I'm going to take those first forceful steps to gaining momentum again.
So. HI! I'm Swapna. I'm an English teacher. I like blogging, reading, and lettering. The more I can mix those three passions, the better. If you want to know what I've been up to this fall, check out my most recent post: October + November Highlights. You can find me on Instagram @nerdladydraws to see my work and recent projects. As part of picking up my pace, I even added some new designs to my Society6 and RedBubble shops. I love you forever for checking them out.
And I love Parks and Rec.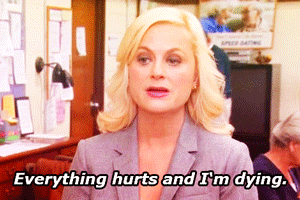 I'm going to say this counts as my creative pep talk for this week… because I need to feel like I accomplished a thing in order to pick up my momentum.
So, my fellow creatives, here's my advice and insight for you this week: Inertia is friggin powerful. But remember you can overcome it with force. Force yourself to start, and keep fighting until you pick up momentum. It may take you a few days (or even a weeks or months) to feel like you're finally in motion. But once that motion hits, nothing can stop you.
(Except a cold from daycare, because those are demon pathogens born in the very depths of hell.)
(But yes, you can overcome that, too.)