One does not simply read aloud an ee cummings poem.

But this reading is how one of his most popular poems became one of my favorites.

Hold on—just give me one second to—

Gah. I love that poem.

When I shared it with my classes for the first time, I learned quickly that this piece—something *I* believed to be pretty accessible cummings work—seems instantly indecipherable and intimidating to teenagers. The formatting looks scary:
On top of that, I asked my first class to read it silently before we discussed it. No surprise here–nearly the entire class thought the poem was trash, ifthey could make any sense of it at all.

In the next class, I let them look at the poem briefly, then read it out loud like Cameron Diaz. The difference was remarkable.

This time, so many more kids fell in love with it like I did. They saw the poetry and art and pure emotion in it. They argued with their peers who still hadn't bought it.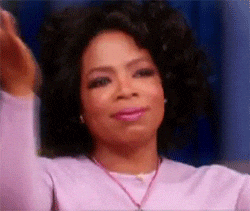 Mind you, there were still plenty of kids who hated it. But they didn't hate it because it seemed impossible to understand—they hated it because they thought it was pretentious.

(In case you don't deal with teenagers every day, this is a totally acceptable response because hardly anything impresses teenagers.)

I haven't tried teaching any other cummings poems in class, mostly because I don't know how to read them out loud… but maybe I ought to do a bit of YouTube digging. In the meantime, here are a few more versions of "i carry your heart with me."
The poet himself reading it:
In song:
My lettering of a favorite line:
But honestly, I couldn't pick a favorite line. This was a beautiful one that is buried deep within the poem. I wanted to bring it to light.
Your turn! What's your favorite poem?